Trig's Smokehouse will process your wild game.
Please note, we cannot accept game for processing between April 1 – September 18, 2023.
We'd love to help you enjoy your harvested venison or any of your wild game that's processed by our Smokehouse.
For wild game processing, you must follow these instructions:
We will accept orders from September 16th through March 31st.
Venison must be shipped to the Smokehouse in plain cardboard boxes with no writing on box. 
If there is any writing on the box,. it needs to be marked out. 
We will add 1/3 pork to all product unless informed otherwise and prices will change accordingly.
Ten (10) 1b. Minimum on each item. 
We will only accept dean boneless venison, 
We will refuse improperly cured for venison. 
We will refuse any venison brought in garbage bags. We suggest food grade plastic bags or zip locks. 
Smokehouse will call you when your order is ready to be picked up. 
All orders held more than 30 days will be assessed a storage fee of $5.00 a week. 
A follow up call will take place once completed.
No special orders 
*We combine venison*
Your game wi11 be processed and mixed with the same type of game brought in by others
** Due to the nature of our business, we can not give you a projected date on when your order will be completed.**
For questions or to speak with our team, please call us at 715-420-0730.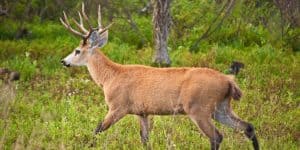 DELIVER HARVESTED VENISON TO:
Trig's Smokehouse
1607 N. Stevens Street
Rhinelander WI, 54501
COMPLETE THE WILD GAME ORDER FORM:
Download Form