Mike White
Details Coming Soon!
Favorite menu item: 
Favorite brat flavor: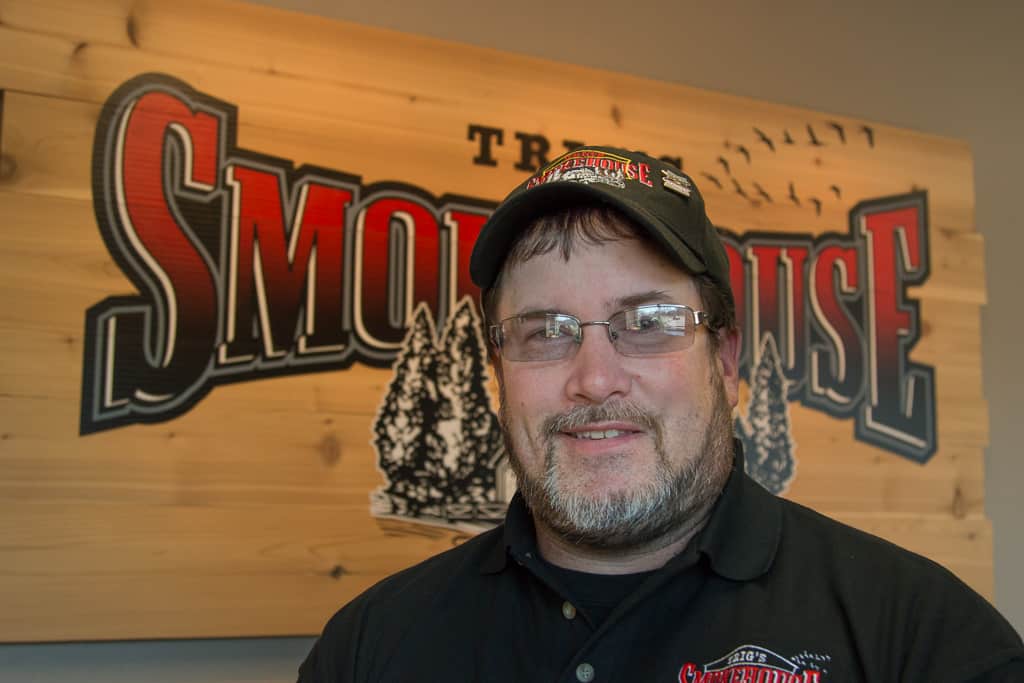 Jamie Cline
Smokehouse Manager
"Everybody gives me recipe ideas… even my own kids."
Jamie lives in Crandon WI with his wife Linda, two sons Jesse and Jimmie, and two daughters Julia and Jenna. Jamie has worked at Trig's since 1996 — and in our Smokehouse since 2007. His passion is also his expertise — creating new Smokehouse products and flavors. Jamie's hobbies are hunting and ice fishing.
Favorite menu item: Jerky
Favorite brat flavor: Mushroom & Swiss