Trig's Smokehouse Point Beer Brat 2.5 lbs.
SKU:

5198900049
Category: Brats
Tags: beer, brat, bratwurst, Point
You can boil your brats in beer but why not have the beer already inside? Genius.  2.5 lbs.
Related products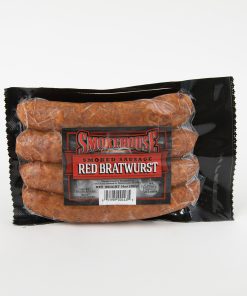 A fully cooked brat with a smoky flavor you can't resist made perfect blend of beef & pork. Proudly made for & Served at the Famous State Street Brats.